Taking the train to Lhasa
After we finally got our Tibet permits on Wednesday at 10pm we took the train from Xining to Lhasa on Thursday afternoon. The permits were checked twice at the station in Xining but other than that it was chinese-trainstation-business as usual: ticket check – luggage xray – waiting room – ticket check – ticket check – train. The train was the same type as used all around China just with an additional heating, a (completely ignored) complete smoking ban and little boxes labelled "oxygen supply" next to each berth. We could not figure out whether and if yes, how those things worked though.
We spent most of our time taking picture and eating our co-travelers food which they seemed to have an endless supply of and kept offering just as equally endlessly.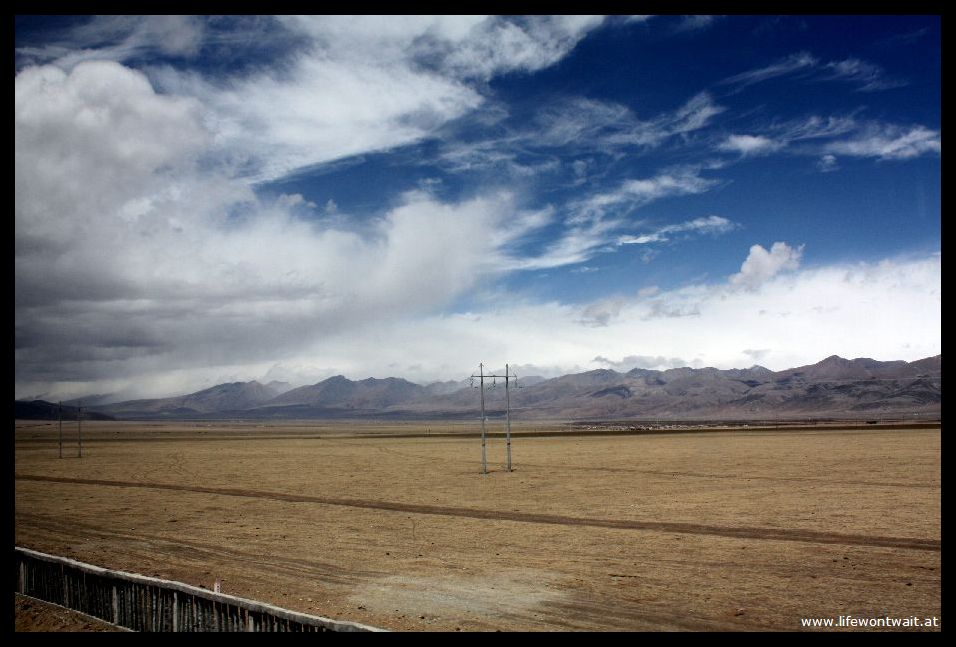 I also tested my new mp3 player which worked quite ok after i managed to change the language from Chinese to Russian to Thai to Chinese to Polish to English. It is impossible to create playlists and the battery runs out after 12 hours, so it is not perfect but for the moment at least it will do the trick.
Other than the mp3 player we did not use any electronical equipment because several travel forums warned that electonics with hard drives are prone to stop working at altitudes of more than 3000 metres because the air gets too thin to build an air cusion stable enough to support the reader's needle and chances are that whatever you turn on will just die and take your data to the grave too.
We arrived in Lhasa at 3 pm the next afternoon and our guide Rinchen picked us up from the train station because we would not have been allowed to leave the properties without a guide, not to mention use public transport.